Yosemite is home to many waterfalls.  One of our favorite times to see them is in the spring as that is the time that most of the snow begins to melt.  Peak runoff generally occurs from May to June and by August / September they are down to a trickle.
One of the most beautiful falls is Yosemite Falls.
We have linked to Yosemite Conservacy.  The Conservacy helps to preserve and protect Yosemite by gifts from supporters just like you.  If you loved your trip to Yosemite, please follow the "gifts" link to donate.  There are many "day hikes" available.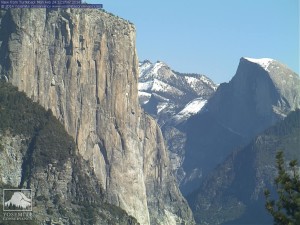 The granite formation to the left of Half Dome is El Capitan. This vertical rock formation extends about 3,000 feet (900 m) from base to summit along its tallest face.
El Capitan is a world-renowned destination for climbers. Click here to learn more about the work Yosemite Conservancy donors are funding to restore climbing trails in Yosemite.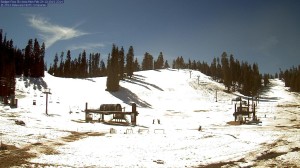 There is so much to do in Yosemite National Park, not only is it a spectacular place to visit in the Summer but the Winters are Amazing!  Visit Badger Pass for you Winter Fun: Skiing, cross country or downhill.  Be sure to visit our site for more information and links.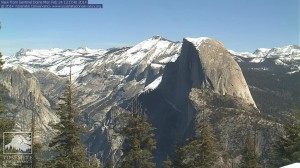 Half Dome is a granite dome in Yosemite National Park. There are incredible hikes available.  Please check our "Things to do" page for links to the many must see locations within the park.  Elevation 8,842 feet (2,650 meters).  We want to give a special thanks to the Yosemite Conservacy.  Be sure to visit their site.